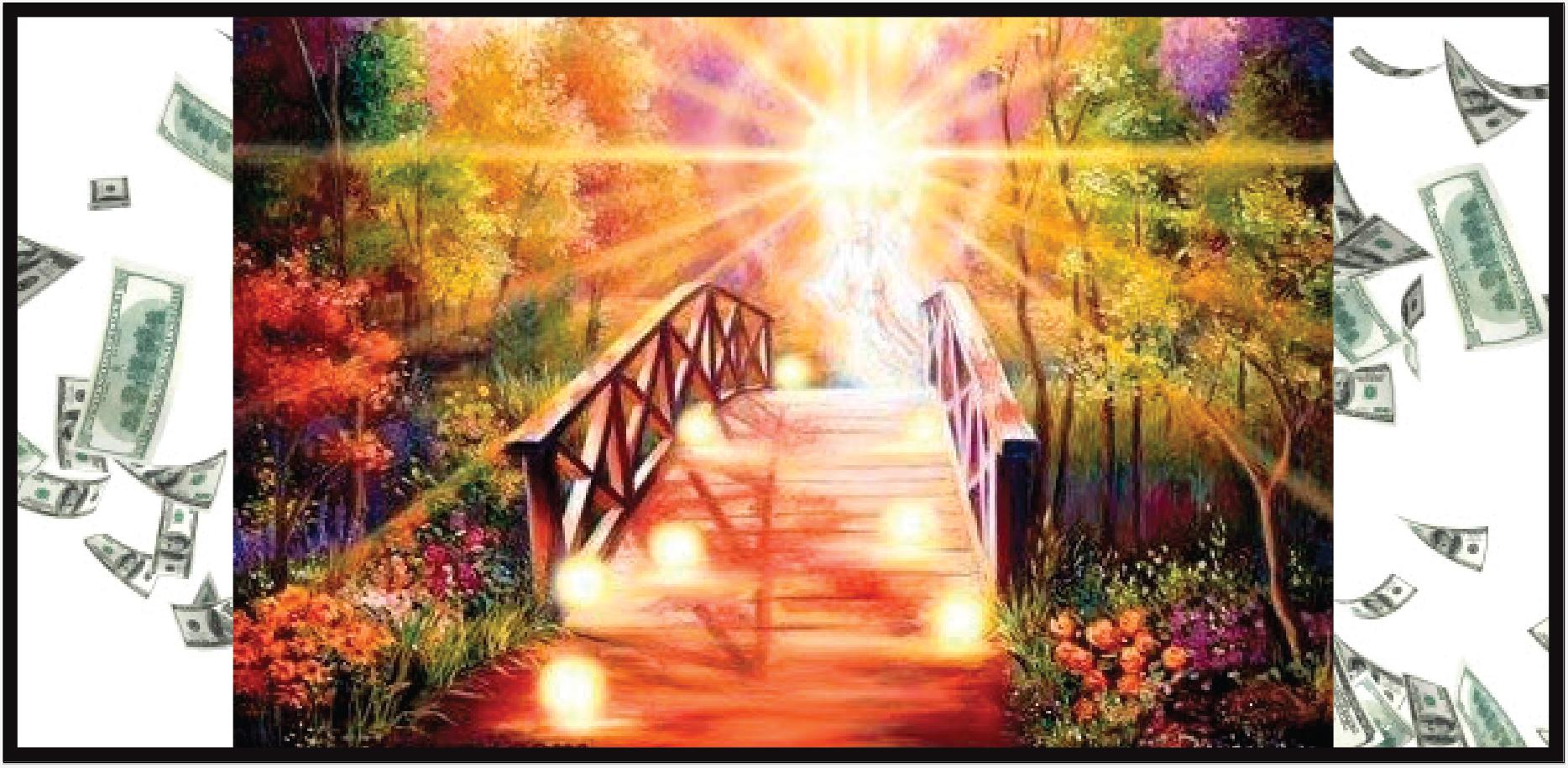 Ready For Your
Success & Soul Purpose
Activation
Complimentary Strategy Session?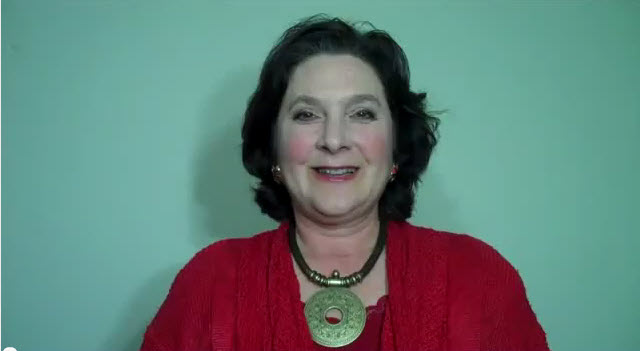 Click on graphic to launch video
Do You Want to Discover the Single Most Important Thing You Need To Do to Live Your Most Successful, Meaningful Soul Purpose Lifestyle?
Follow This 2 Step Scheduling Process:
Step 1:
Schedule your session NOW... Click HERE
Step 2:

Fill out your application prior to your session ...... Click HERE


Are you looking for a lifestyle that encompasses your Soul Purpose expression in every aspect; for greater profit in your business and inner peace in your life?
Are you ready to learn how to discover your Soul Purpose or express your Soul Purpose more in your business?

Are you looking for effective personal and professional strategies that will help you accomplish your goals and intentions?

Are you longing to link your business to your Purpose and Passion power?
If you're already aware that you would like to live your Soul Purpose lifestyle more effectively for greater joy, freedom, and inner peace, then this might be the most important page you'll ever read.
What I've done is open up just a few spots each week for a few friends and followers of mine to have the opportunity to apply for a no cost Complimentary Strategy Session with me.
A Complimentary Strategy Session is a private session on the phone where we discuss:
· Your Soul Purpose expression through your business.
· How to strengthen your connection to your intuition and creative
genius for accomplishment and life fulfillment.
· The wounds, blocks, and conflicting issues that are slowing you down from living the life of your dreams.
·

A practical action plan to align your spiritual power for greater
personal and
professional success
During our conversation, we discover the right path for you to get from where you are to where you want to be as quickly as possible.
Then we discover what the single most important thing is that you can do now to get to that place.
If you're SERIOUS, and I mean really serious, about starting or growing your business to get RESULTS, then feel free to apply below for the opportunity to meet with me one-on-one to help you with your business, your Soul Purpose Brilliance expression, and the over arching quality of your life.
We will only consider applications that are filled out completely. Plus, the more information you give to me, the better chance you have of getting chosen. Again, we will only consider applications for those people who are done with mediocrity, discomfort, confusion, and falling short of having the life they long to live.
Anyone in any level of your business will be considered.
Apply now for the opportunity for a complimentary Strategy Session with Sasha
Let's explore how you can become more effective, peaceful, intuitive, balanced, and joyous in claiming your ideal life.
If you'd like to learn how to discover your Soul Purpose or express your Soul Purpose more in your business if you're already aware of it in order to live your desired Soul Purpose lifestyle then –
NOTE: You don't have to even be in business to apply for a Strategy Session. All you need is to have a desire to discover and live your Soul Purpose without any excuses!
I look forward to speaking with you soon!
Sasha Sabbeth

SUCCESS STORIES
"Sasha Sabbeth is a force to be reckoned with. She has a quiet, precise power that allows her to be completely clear about her insights. She quickly brought me to the recognitions I needed about my life which helped me refocus my business for greater success."

- Suzanne Sherkin: Highborn Communications - President and CPO

"Sasha shared with me her gift of Celestial toning and in that session I experienced the miraculous gift of hearing through my left ear. Having been born deaf in one ear, and not having the enervation to allow me to hear, it was a true and beautiful gift to hear for the first time in my life, and truly experience the joy of sound and hearing in BOTH ears. Thank you Sasha for the gifts you share with the world! Much love to you."

- Brenda Pearce, host of The Healthy Wealthy Evolution Summit Series: www.healthywealthyevolution.com
"My friends, if you are serious about awakening to your Soul Purpose and releasing the blockages that are standing in your way just sign up for Sasha Sabbeth's 15 minute free strategy session. That 15 minutes can change limitations that have plagued you all your life. A profound amount of energy is moved in a very short time through Sasha's Celestial toning and her long distance healing energies that she calls, The Transmissions Of Grace. You need to try it! Sasha started the session with her Celestial toning and the Transmissions of Grace. This left me feeling as if I was connected to divine energies. I felt loved and protected and warmed. Following that, Sasha and I discussed my concerns and what I wanted to accomplish in my life. Sasha, being highly intuitive, was able to link to my soul and detect things I was not conscious of. Then, Sasha channeled toning, specifically transmitted to me from the divine. I could vividly feel repair work taking place. It was either my spirit or intuitive response that led me to new knowledge and direction. The actions I began taking felt very natural, involving no conscious thought at all, almost as if they were spirit driven. I knew that Sasha Sabbeth was the coach I needed. I am so excited to now be her client. You need to try just 15 minutes with Sasha!"

- Julia Gillan MLT (ASCP)
"The first time I heard Sasha's toning, I found my jaw dropping to the floor and tears came to my eyes. I had never experienced such exquisite tones with such incredible energy in my life.
My private session with Sasha was quite emotional, moving, and potent. I found it to open me to a deeper breakthrough that was waiting to happen. It cleared through layers of energy from past lives that were ready to be released. The combination of Sasha's intuitive, energetic, and toning gifts makes what she offers a VERY POWERFUL TREASURE!!!"


- Dan Hanneman "The BlockBuster", Intuitive Business Coach and Healer -www.academyforinvinciblehealers.com

CASE STUDIES FROM TRUE PURPOSE PRIVATE CLIENTS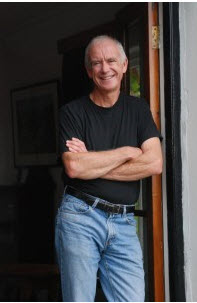 Walt Hampton - Trial Attorney, Speaker, Author, Photographer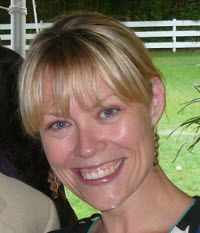 Michelle Salater - Owner Copywriting And PR Services Company - Sumer, LLC
ENTREPRENEUR SOUL PURPOSE COACHING & HEALING TESTIMONIALS
"Just one 10 minute phone session with Sasha has already changed my life! I signed up for her "One Month, 10 Minutes A Day Laser Coaching And Healing Program" because I wanted to get grounded and focused each day to be productive in my business and live life to the fullest. I had no idea that I would experience such tremendous results so quickly. I was zapped into action!
"I have worked with dozens of wholistic practitioners and coaches. No one stood out to me, grabbed my interest, or caught my attention in the way that Sasha did.
I was surprised that I could feel Sasha's transmission of energy right away over the phone. It carried me through the whole day. Even at night, I was so energized, that I could not stop myself from working on creative projects because I was having so much fun.
What I like about Sasha is that she combines very potent, powerful, intuitive long distance energy work with concrete success strategies. I highly recommend Sasha for her coaching and healing work."
"Sasha and her Soul Purpose coaching is the best decision I have ever made in my life. From a business / income standpoint, in just a matter of weeks working with Sasha, I took my business revenue to over $10,000 a month and it's consistently stayed over $10,000 every month. I've upped that and am now working to bring in over $20,000 each month.
Even better, because I'm clear on my soul purpose, I am attracting the most wonderful clients—people who share my business vision and know on a much deeper level that my company is the right fit to help them succeed.
Beyond the increase in income and having a thriving business, I'm learning how to listen to my intuition.

Through Sasha's coaching and energy techniques, I've strengthened my intuition and am learning daily how to distinguish what is fear and what is truth. I apply my newfound wisdom in my personal life and in my professional life. The result is that I am more balanced, very happy, and at peace. I've stepped into my own power, I own it, and I'm now wildly successful beyond my dreams.
If you have the opportunity to work with Sasha, if you want to work with her but are on the fence, I say do whatever it takes to be able to work with her. "
Michelle Salater – PR and Copy writing Services - www.writtenbysumer.com
VIP Day Intensive Testimonials
Donna Scheifler - Supportive, Heart-Centered Community for Women over 55
www.nourishingfriendshipcircles.com
Mary Knippel - Copywriter, Author, Creativity Coach, Workshop Leader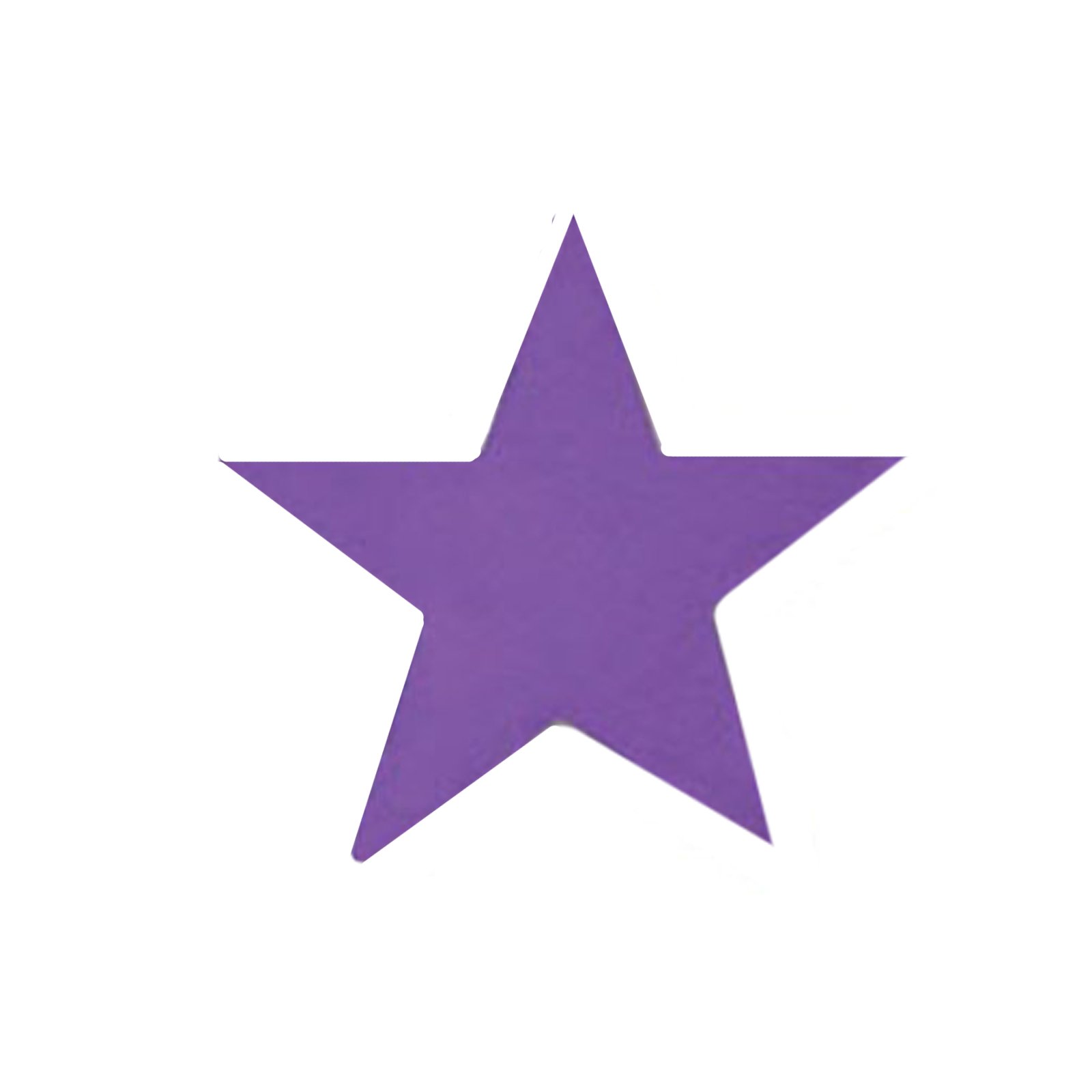 "Sasha Sabbeth is an amazing woman - a decisive problem -solver with sound ability to strategize and think clearly under pressure. She is self-motivated, inclusive, decisive, resourceful, and thoroughly committed to professional excellence. Her coaching and presentations help others to clarify their true passions, and facilitates them to move in the straightest path towards fulfilling their dreams."

- SM: Public Relations Business Owner

"Sasha is a catalytic presence. She is particularly remarkable as she demonstrates laser sharp, no nonsense intention and wisdom delivered with compassion, empathy, profound intuitive perception, humor, and love. She will champion your highest vision with dauntless commitment for you to reach your highest personal and professional potential."

- Wendy Phelps: Home Care Nurse

"Sasha Rocks! Working with Sasha is like being on a space shuttle when it launches. Once the solid rocket boosters have been ignited, there is no stopping, you are LAUNCHING … whether you planned for it or not. You are on your way! I never imagined this much ground could be taken in just 2- 1/2 short weeks. I spent years in therapy and never made as much progress as I have made in this short amount of time by working with Sasha as my Success Coach, Personal Development Trainer, and Healing Guide.

I can truly say that I am so much happier, at peace and relaxed. These kinds of emotions and states seemed non existent prior to working with Sasha. Many actions and pursuits that I have resisted or avoided previously are now so much easier to deal with on a day to day basis. I highly recommend her Entrepreneur's Life Purpose Soul Coach packages and services."

- Lynne Sagen: Online Marking and SEO Specialist

"I had a complimentary energy and Soul Purpose session with Sasha and wanted to share the experience I felt with her readers. I am a complicated case because I have a rare muscle disease, have had a stroke and a brain anyurism on the heels of a marriage of 30 years that ended in divorce. I also have difficulty speaking as my throat is partially paralyzed on one side from the stroke. I made contact with her because I wanted/needed direction as to how to proceed forward. I had built a website, but find it hard to sell my own products. I felt lost when I contacted her. During our session, she sent energy to me and at first I felt as though I wanted to cry, but then I began to feel a lightness in my chest. The feeling continued on to my stomach and eventually, to my whole body. I found it much easier to breathe and felt like I had hope. I now know that I do have choices and I know which direction I need to be going."

- CF: Interior Designer

I only just started with Sasha – it was actually between our strategy session and my first call. I was getting invitations to speak at events, ask to rerun events that I thought were actually hopeless. My energy levels changes, I feel a sense of calm more than before and am more trusting of what is going on within me. I felt a strong connection to something, within me and just letting it be. It is like I don't have to push myself anymore that I know all will be well and even great. I started receiving the benefits of working with Sasha immediately. Thank you Sasha and am excited about the journey I am about to embark on with you.

- Reeny Carvotta Barron - Business Strategist and Mentor


"What a powerful and profound consultation I received from Sasha. A deep healing and awakening that have led to concrete steps and actions I've immediately incorporated into my life. Thank you Sasha."

- Beth Barany: Book Coach and Creativity Consultant-www.bethbarany.com

"Working with Sasha has been an incredibly empowering experience. The 10 minute Daily Laser Alignment Coaching sessions have helped me achieve clarity about my Life Purpose and how to release what has been holding me back. Working in partnership with Sasha, I am creating a plan for my future which reflects my passion and life purpose, honors my commitment to self care in body, mind and spirit, authenticates my desire to make a difference in the world with my work, and to Succeed in Sync with My Soul!"

- Mary E. Knippel: CreativityMentor , Writer, Speaker - www.openuptoyourcreativity.com


"Sasha Sabbeth is a very gifted intuitive soul coach. In a very short time, she drew my life purpose from deep within me, right from my soul. My face immediately looked younger and I felt more grounded in my natural energy as Sasha helped me release old energy blocks that no longer served me. Sasha's process has given new meaning and clarity to my work. I feel more in alignment with who I really am and what my gifts are. Knowing my soul purpose has given me the confidence to offer new programs and charge higher prices for my services because I now know that what I can do for people is invaluable."

- Jan Marie Dore, MCC: The Professional Women's Success Coach - www.femalepreneurs.com

"Doing the Laser program with Sasha was a turning point in my life. It was a challenge for me to show up for myself every single morning in such a concentrated way, and profound to have someone so lovingly and wisely hold my feet to the fire. And, it paid off financially as I have just had my single best week financially since I started my business. Of particular impact was the work we did to elicit my Business Soul Signature. Knowing my Soul Signature has given me a clarity and confidence inside myself that has solidified my focus, something that I have grappled with for a long time. This focus has greatly reduced the stress in my life. My creativity is flowing with a sense of purpose and direction that is powerful. I feel aligned with the Universe, and opportunities are coming my way. Sasha's gift as a coach is awesome, and her ability to elicit the best in me is what I am most grateful for."

- Joie Seldon, M.A.: Emotion EducationTM Practitioner, Public Speaker- www.joieseldon.com

"One week into my month long coaching journey with Sasha, and I feel a fire in my belly that has not been burning in years! Our conversations seem to take on a spiral shape, allowing me to open and go deeper again and again, creating space for me to expand to my full potential. Sasha's ability to balance the feminine and masculine provides the perfect blend of intuition and warmth with strength and productivity. My mind feels quieter, my body more relaxed and my heart more expansive. I am choosing my actions with greater clarity, purpose and intention, and trusting myself fully in the process. The most remarkable experience is that my clarity around my life path has me resonating at a higher frequency, and I'm finding the people in my life are stepping up their own power to meet me in this new place! It is beautiful and energizing, and working with Sasha is exactly what I needed to re-ignite the passion and power back in to my business and my life!"

In Abundance and Health,

- Beth Allen - Networker Marketing Professional and Business Development Mentor – www.meetbethallen.com

"I want to specifically thank you for an amazing journey in just one month time from participating in your Laser One Month 10 Minutes Daily Coaching And Healing Program! I first came to you in a scattered place where life seemed to be happening to me and at an uncontrollable speed. Too many things going on, too many business ideas and not enough focus on who I am and what I really want to contribute to life and work in particular. Waking up every morning to hear your voice and receive your guidance was priceless. You provided me with practical tools to cut through the confusion in my mind and heart and be able to discern the right decisions to make. I also LOVE the Passion TestTM Process. I recommend this process for anyone who takes life seriously. The Passion TestTM is particularly valuable for anyone who is in a place where they want the rest of their days to matter and to reflect their signature gift to the world.

Sasha's signature gift to the world, in my book, is that of a loving presence who guides people into and through the journey of Being, being exactly who they are meant to be and prospering because of who they are.

Much love!"

- Elisa Reitsch: Easy Start Sales Program - www.salessolutionsusa.com

"I am currently the Vice President of a Fortune 500 company. My profession is so consuming that I don't necessarily take enough time to really reflect upon what's important to me. The particular value of the Passion Test is that it brought me clarity as to where to put my intention and attention to make my life's journey the most powerful and positive that it can be. This was not just another exercise. This was about Sasha supporting me in achieving my life's destiny."

-Carolyn Pineda: Sabre Airline Solutions - Vice President

"One of the benefits of working with Sasha is her Socratic dialog. She is a person that "sees" the paths of her clients, and infuses energy into their goal achievement."

- Tom Brown: Power Decisions Group - President and Owner

"Your Passion Test Workshop was really helpful and valuable for me! I learned several tools which I can utilize to further my ability to identify my passions and then to manifest them in my life."

"As a self-employed photographer, these tools will help me in directing my efforts to increase my business and to be more organized. Thanks for your wonderful facilitation of a topic that could have gone off track many times, yet, you kept us on track and kept the momentum going. Thank you for a day well spent!

- CJ: Professional Photographer

"What a powerful and profound consultation I received from Sasha. A deep healing and awakening that have led to concrete steps and actions I've immediately incorporated into my life. Thank you Sasha."

- Beth Barany: Book Coach and Creativity Consultant-www.bethbarany.com

"My work is chiropractic, neurology, and nutrition and my goal is to rapidly expand my practice to full capacity. Sasha was very insightful in the flow of her presentation, the questions she asked, and in her interactions with the audience. She is very skilled at sensing the barriers that someone may be facing. Sasha is equally good at recommending solutions or alternate approaches to life's challenges."

"From Sasha's presentation, I gained further clarity into my values and life goals and how to best achieve them. I highly recommend Sasha Sabbeth as a public speaker, motivator, and Entrepreneur's Life Purpose Soul Coach. "

- CC: Chiropractor, C.C.N.

"Recently, I had the privilege of hearing Sasha Sabbeth speak to a group of people on "Discovering Your Passions". I was impressed with Sasha's calm and serene speaking ability. Sasha was amazing! She brought total strangers into the discussion with humor and ease. Sasha's subject matter was so thought-provoking, I found myself replaying certain comments in my head on the way home. Sasha is truly an inspirational speaker."

- Suzanne Dodd: Bennett Valley Jewelers - Office Manager

"In my experience, there are three most important characteristics of a successful presentation. One is the passion of the presenter; the second is the invitation to participate in the dialog; and the third is the clarity of the topic matter. Sasha did a great job with all three. The audience responded to Sasha's openness and fully participated in the event. One of the highlights was how Sasha worked with an attendee to get beneath the surface of her concerns. Watching Sasha help this person really created value for me. I was impressed with Sasha's demeanor and focus during the event. I finished the event well-informed about the opportunity, as well as the next steps."

- Tom Marx: The Marx Group - President and CEO - www.themarxgroup.com

"I attended one of Sasha Sabbeth's presentations. The energy that she exuded was infectious. Sasha's enthusiasm was reflected in her speaking and captured the attention of everyone present. I was particularly impressed with Sasha's attention to each person. The presentation left me feeling empowered with the tools and desire needed to reach deeper into myself. It truly was a mind opening experience. Sasha opened the door to redefining my potential, to identify and embrace my passions and the purpose will follow."

"Thank you, Thank you, Thank you, Sasha! It is clear that you have found your purpose. I'm seizing this opportunity to once again bring balance to my life!"

- P. G: Sonoma County Assessor - Assessment Clerk

"You certainly helped reveal the next steps that mattered to me the most. You served as a great listening catalyst. The Passion Test is very valuable for individuals and organizations. When people are connected to their passion, they are more productive as passion generates energy and commitment in all aspects of someone's life. It is a great gift for all employees."

-Stewart Levine: Resolution Works - Attorney, Public Speaker, Author -www.resolutionworks.com

"Professionally, I am in the tax and finance field. As with the Enneagram, reading about my personality type In the Print Personality Profile was useful; but the most powerful piece was the consultation you provided. Your gentle guidance in digging deeper was very useful in getting to a new level of awareness of myself and where my personality has come from. I find that I am now embracing parts of my personality that I had partially (or completely) denied and, therefore, didn't pay much attention to in my quest for peace within my Self. Thank you for your expertise and guidance."

- Lynn Johnston: Lynn Johnston, EA, Inc. - Tax and Bookkeeping Services -www.johnstonea.com

"Doing the Print Personality Profile with Sasha was a very validating and illuminating experience. I got tremendous value from finding out about my unconscious motivators and how they fully drive my actions and beliefs. Sasha offered her own integration of the information through her great insight and vision. In addition, she had a way of reframing my thoughts/questions so that they were powerful, useful and enlightening for me. I left our call uplifted and empowered."

- Rita Reneaux: YES And Company - Trainer, Business Consultant - www.yesandcompany.com

"I have greatly appreciated Sasha Sabbeth's soul coaching services. I believe they have helped me more strongly focus on my marketing activities by identifying those values and beliefs that motivate or hinder my goal achievement, and to see what means and ends I take to satisfy these goals. These exercises made me realize more than ever what values are most important to me, so that I only pursue clients who match those goals. Thank you for your valuable services. I look forward to our next session!

-Nancy Lewellen: Palladian Law Group - Attorney-www.palladianlawgroup.com
"I have been a professional coach and business owner for many years. I enthusiastically wish to acknowledge the value and inner clarity experienced in the work that I did together with Sasha Sabbeth in The Passion Test™ process. She is a most insightful and focused coach who tirelessly facilitated my discovery in this powerful process. The breakthroughs gained working with Sasha were something that I was unable to create for myself. I recommend this valuable coaching to all business owners wanting to move past blocks that limit - to passions that inspire. This revealing and insightful process will create a firm foundation on which to build a satisfying and fulfilling life. And, Sasha is the perfect facilitator and mentor for that result. Inspire yourself to live a life of NO REGRETS! Call Sasha! Sasha, thank you sincerely for your love and commitment to your clients."

- Marilyn Davidson: Chi Enterprises - Coach, Trainer, Business Owner

"Going over my print profile with Sasha has given me an easy and deep understanding of what makes me tick! I also received answers to why certain situations trigger and totally take me out the game. I received reinforcement that my current path in business and relationships will provide continued fuel for passion, prosperity and joy. I also received strategies to quickly move into my best self and away from shadow self.
Thank you Sasha for being a guiding light!"

- Maurine Xavier: Isagenix Consultant -www.mxbestlife.isagenix.com

"I started working with Sasha in her Laser Program at a time that my life felt very scattered. I had no focus, I wasn't grounded at all, my confidence level was pretty low, and I couldn't figure out my goals, and a large part of this was that my family life felt very disharmonious. My husband and I had gotten to where we were hardly communicating at all. I felt like I was lost. In this short time, I feel like a different person! Things have defiantly changed for me. The romance and communication have returned and I now have tools to help me with this. I feel a total sense of inner peace; I feel confident and know that I have so much to contribute. I have direction and am very excited about creating and living my perfect life!!
Thank you so much Sasha for helping me recognize my potential!
My love and gratitude"
- Karen Enarson: Bio Marketing Manager - Orenda -www.myorenda.com/KarenE

Independent Consultant - BioPro Technology - www.mybiopro.com/kenarson